We're just around a fortnight away from Nokia World and possibly the future of Windows Phone. On 26th October the world will get to see Nokia's 8 months of hard work translated into a product, or products. We've all been anticipating it. The good camera, the wide reach, the good sound (well at least I am), the cool design, the awesome screen…well, you get it right. We've seen it, but we wanna have it, judge it and rate it with the competition and shut up all critiques/ TROLLS of Windows Phone.  But in true ernest we should ask ourselves: Are we getting ahead of ourselves and indeed Nokia and Microsoft? Are we over-hyping this to that limit where even Slash's solos would be a disappointment? I guess not. The Sea Ray is one heckuva phone (it is a phone). The cool design. The Nokia background and the premium software. Elop's words have sparked rumors of the possibility of more than one device? Rumors from an anonymous tipster have spread the news of a Nokia Sun and a Nokia Sabre along with the Sea Ray (which could be renamed to the 'Sun'). Either way, all three will presumably be top tier handsets enough to blow the competition out of the water.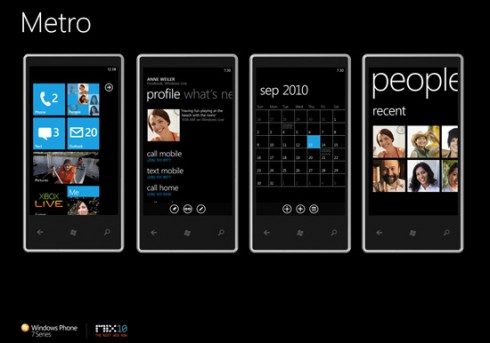 But is that enough? Is a single 1..2..err.. 5 letter brand name (Nokia), which is literally a foreigner to the US household, be the catalyst in Windows Phone's growth? Sure, some of you may argue that Nokia is bigger than even Apple (Steve Jobs has passed. My condolences to his family, friends, Apple workers and Fanboys) in Europe. True, but reflect on your argument for a second. Microsoft has labelled a majority of Windows Phone's, perhaps most unique and distinguishing, features US (a bit in the UK) ONLY, making Nokia's European presence kinda redundant. So what is required to over throw the master imitator (Apple) and the lesser imitator (yuuhoooo.. Android) in a cut-throat eco-system war. Forget that! How the hell should Microsoft educate the ignorant, separate itself from former prejudices and biases and most importantly change it's naming schematics.
Well, to the final, question, guys keep it simple and to the point. Use names of winds (windows, see the connection) mountains or just a one or two word description of what the product is. "The XBox Live Merged With Zune, Media Services For Windows Phone And In The Future Windows 8″ just won't cut it. Think and rethink.  Well the first two are far more serious  hurdles for The Redmond Team (see what I did there). If the first question is solved, probably the latter will work out on its own.
So the solution (I know.. At last). This has been done in a certain store in Poland and well results of it are yet to be seen. But as you must have read in this post, the US public is ignorant of the Windows Phone and how different it is from, well buggy old Windows. The 'poor' folks are unaware of the Metro goodness, the interesting and refreshing UX that comes bundled in with every Windows Phone. Carriers aren't doing much to propel this new product and well, Microsoft hasn't put all it's steam behind advertising either. So my suggestion would be (No..really..the solution) to open a "SmartPhone Trial" program. Where customers can trial a Windows Phonefor an entire day or more* before they decide to buy it. Before I dissect my seemingly simple idea, let me point out that Windows Phone has a very very high customer satisfaction rate.
If you notice the advertisement carefully, you'll see that I used the words: "SmartPhone Trial Program" and not "Windows Phone trial program" for a few reasons. One, the prejudice against Windows might cause an undesired failure and two, colored squares with an arrow on the side isn't exactly the prettiest  picture in the world. (This is). Yes, do specify that this is forWindows Phone only, but in smaller print. Also notice the "one day or more*" wording. Let them keep it free for a day and maybe ~$10 for two and ~$35 for 5. This will allow users of different awareness levels try out the program and see whether Windows Phone is there cup of tea or not.
So let's create a scenario. Microsoft rolls out this program say in a few stores a few blocks away from each other. Preferably At&T stores, but if luck permits in all carriers' stores. The first step would be for either Brandon Watson or Joe Belfiore, or someone high up there, to initiate the program, by presenting a handset to a couple of the sales folks in a small show inside the store. Here's where Windows Phone is demonstrated to Sales reps and the public. As they start using it, without doubt, they will get accustomed and fall in love will the UI. If need be, Microsoft could set up a contact centre for… Well contacting the Redmond Team  for assistance. Well, with the  satisfaction rate for the Metro UI, word will spread and curious customers will tumble into the stores for testing. The next part of the program would be to roll (keep repeating 'to roll' fast)  it out in various cities and perhaps go international.
Alrighty, that's the mighty nice and utopian scenario. A few things to be noted for the practical success of the program would be:
Not calling it a program
Getting the user to set up accounts of the various social networks, mail and also a (new) Zune trial pack,where users can stream music for free, then and there.
There are a few bugs and errors in the Mango software, like the Inability to shorten the URL of pics for twitter and Facebook, server errors creeping up inadvertently. So clear up all such problems guys and your good to go far.
If anyone is thinking security, the customers will enroll with their details and tracking them down won't exactly be too tough, if they decide to run.
If my guess and my thoughts are right, I expect Windows Phone to catch up and beat the big guys at their own game real soon. People will know what it is and see what Windows Phoneusers see everyday.  So, Joe, Brandon drop in on this article soon would ya!